The Sulu Archipelago comprises some 500 islands and stretches from the southern island of Mindanao, southwest, to Borneo. The region is predominantly Muslim. The Moro National Liberation Front is active in the region, striving for political autonomy from the national government in Manila.

Among the most significant cultural groups are the Tausug, the Samal and the Badjao - the Tausug being the most politically and economically advanced. The Samal make their living from trade, fishing and agriculture - including underwater seaweed farms. The Badjao are sea gypsies who have traditionally lived on boats.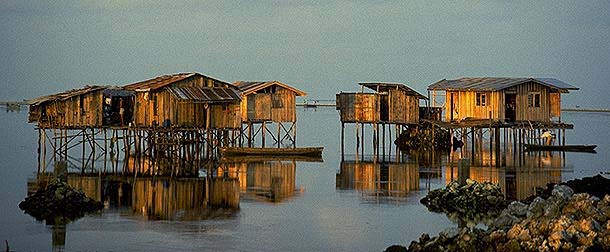 Stilt houses are constructed on the giant Tumindao reef near Sitangkai. These are home to Badjao seaweed farmers who have given up the nomadic life.
| | | |
| --- | --- | --- |
| A woman earns a living from the wealth of the sea at a colorful fish market on the island of Jolo. | | |